Ronda
Accommodations- Transfer:
Hotels – Rent apartment – Rent a house – Rental car – Transfer from the airport
Ronda is a historic city located in the province of Málaga, in the southern region of Andalusia, Spain. Known for its stunning natural landscapes, rich history and culture, it's a popular destination for both tourists and locals alike.
See our slideshow about Ronda:


One of the main attractions of Ronda is its location. The city is situated on a high plateau above the El Tajo gorge, providing visitors with a stunning view of the surrounding countryside. The El Tajo gorge is also home to several natural landmarks, such as the "Puente Nuevo" (New Bridge) which is a 18th century stone bridge that spans the gorge, and offers spectacular views of the surrounding landscape.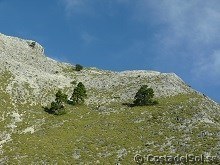 Cultural and historical heritage
Another major attraction of Ronda is its rich cultural and historical heritage. The city is home to a number of historic buildings and monuments, such as the Arab Baths, the Church of Santa Maria la Mayor, and the 16th century palaces Casa del Rey Moro and Palacio de Mondragón. Visitors can also take a walk through the old town (La Ciudad) and admire the traditional white-washed houses, plazas and narrow cobblestone streets.
Ronda is also home to the oldest bullfighting school in Spain, known as the Escuela Taurina. Visitors can tour the school and learn about the history and tradition of bullfighting in Spain. Ronda is also famous for its bullfighting ring, the "Plaza de Toros", which is considered one of the most beautiful bullfighting rings in Spain and the oldest one still in use.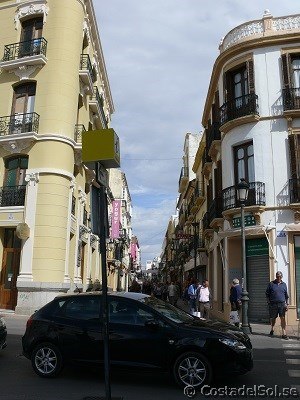 Outdoor in Ronda
For visitors looking for an active holiday, Ronda offers a variety of outdoor activities, including hiking, rock climbing, and horseback riding. The city is also an ideal base for exploring the surrounding area, with a number of beautiful small towns and villages located nearby, such as Grazalema and Setenil de las Bodegas.
One of the most popular outdoor activities in Ronda is hiking. The surrounding hills and mountains offer a variety of trails for hikers of all skill levels. The "Sendero del Rey" is a popular trail that takes hikers through the beautiful countryside, offering breathtaking views of the city and the El Tajo gorge. Another popular trail is the "Ruta de los Caminos" which takes you through the Serranía de Ronda and offers beautiful views of the Ronda plains.
For those looking for a more adrenaline-pumping adventure, Ronda offers a variety of activities such as rock climbing, paragliding, and white water rafting. The El Tajo gorge is a popular spot for rock climbing, offering a variety of routes for climbers of all skill levels. Paragliding is another popular activity in Ronda, with many companies offering tandem flights for those looking to experience the stunning views from above. The Guadalevín River, which runs through Ronda, is also a popular spot for white water rafting and kayaking.
Ronda is also a popular destination for horseback riding. The lush countryside around the city offers a variety of trails and landscapes for riders of all skill levels to explore. Many local stables offer guided tours and trail rides through the beautiful surroundings, including the scenic countryside, olive groves, and vineyards.
Other popular outdoor activities in Ronda include mountain biking, camping, and wildlife watching. The surrounding hills and mountains offer great terrain for mountain biking, while the natural parks and reserves offer excellent camping and wildlife watching opportunities.
Overall, Ronda offers a wide range of outdoor activities for visitors to enjoy, from hiking and horseback riding to rock climbing and paragliding. Whether you're an experienced outdoors person or just looking for a new way to experience the natural beauty of Ronda, there's something for everyone to enjoy in this beautiful region of Spain.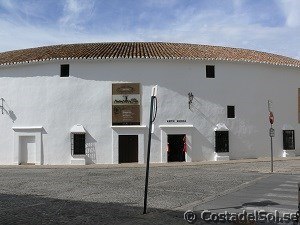 Overall, Ronda is a charming city that offers visitors a wide variety of activities and attractions. With its stunning natural landscapes, rich history and culture, and traditional way of life, it's no wonder that Ronda is a popular destination for travelers looking for an authentic Spanish experience.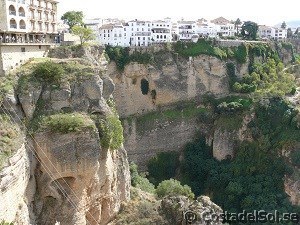 Palacio de Mondragon
This is a palace that was built in 1324 by Abomelic, the king of Ronda. The palace is located on Plaza de Campillo in the Moorish parts. Many Moorish rulers have lived here before Catholic kings Ferdinand and Isabella rebuilt it for themselves. The courtyards have horseshoe-shaped arches and you can still see the stucco work and colorful mosaics from that time.
You can also go up to a roof terrace and look at the views of the landscape. The palace has been renovated several times over the years. The palace is open for tours at certain times of the week. On the upper floor, there is a museum, where you can see an exhibition of local natural history.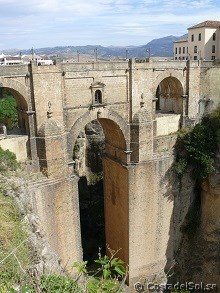 Map Ronda