Transfer from Malaga Airport

After a long journey to Malaga, it can be nice to be picked up at the airport in a smooth way and be driven to where you're going. You have this opportunity with our partner Shuttle Direct. Here you can choose between being picked up with a car with a private driver or a shared trip with a bus. Start by making your booking below.



You can rent a private vehicle with a driver, which means that the transportation is tailored to the customer's time and there will not be any other passengers in the vehicle. This means that you can leave as soon as you have been picked up and do not have to wait for others or stop at other places along the way. If you book a shared trip, the customer has flexible routes or flexible departure times and there will be other customers traveling in the vehicle at the same time.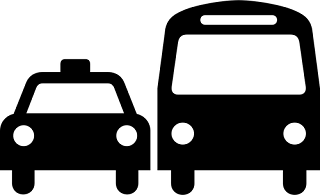 From Malaga Airport
If you land at Malaga Airport and want to be picked up at the airport, you indicate this in the form. You will then receive a voucher with instructions on how to find the driver who will take you to your accommodation in your booking confirmation. The providers at the different airports have different instructions where some airports have reception desks where the driver meets or waits in the arrival hall or where to go to bus stops. All information is clearly stated on your voucher. It is also possible to have telephone contact with your driver if problems arise.

[wp_ad_camp_1]
Delays
In normal cases, the driver will wait for you for 60 minutes after the flight has landed. Then inquiries are made with the airline, customs or passport control. If the passenger cannot still be found, the driver leaves the place. If you are delayed at baggage claim, customs or passport control, you should call the supplier so that the driver waits. If you have no baggage other than hand luggage, you can inform this so that the driver is ready to go as soon as you arrive.

If the flight is delayed or if you miss connections etc., there are different policies that apply as flight arrival times are monitored. If you have chosen a private vehicle with a driver and have received flight delays from the original timetable of up to three hours, this is included. If the time exceeds three hours, you must call the supplier and ask the vehicle to wait. Then an additional fee must be paid in advance or the vehicle will not wait. If you have chosen a shared trip, you will be offered transportation with the next available shared trip. It is not possible to contact the company regarding delays via email as these may not be read in time.

From and to accommodation
When you book Shuttle Direct and have chosen private transportation, the vehicle with the driver will drop you off at your accommodation or pick you up from your accommodation. The vehicle will pick you up or drop you off as close to the accommodation as possible. In some cases, the vehicle's physical properties may not allow it to go all the way to the accommodation, in that case, the driver will drop you off or pick you up as close as possible.

Arrival
When filling out the booking form, you should make sure that the date, time and location are adjusted so that you arrive at the airport at least 10 minutes before the check-in counter opens. Check-in counters open two hours before the flight's departure and close 40-45 minutes before the flight's departure. The transportation company tries to be at the airport two to two and a half hours before the flight's departure. Fill in the times on the flight ticket, and the pick-up times will be automatically calculated. When the confirmation comes, it is important to check that the times are correct, otherwise, you should contact the supplier as soon as possible. It is important to arrive at the airport ten minutes before the check-in counter opens. When booking your transfer, you will find out the approximate travel time and transportation distance between the pickup and drop-off. It is the supplier who chooses which route to take to the destination.

How late can you book?
If you want to use Shuttel Direct as an easy and smooth transfer between the airport and accommodation or vice versa, it is best to book this in conjunction with your trip. Otherwise, you should at least book 24 hours before arrival. It is important to book as early as possible as some dates or times may be forced to close if there are no available vehicles. If you arrive and depart from different airports, you should make two different bookings.

Allowed luggage
During transportation, each passenger is only allowed to bring one suitcase with a maximum weight of 20 kg and hand luggage of 5 kg. If you want to bring more luggage, this must be reported at the time of booking. Depending on how much luggage and how many people are traveling, the vehicle's size is adjusted. If, contrary to expectations, an extra vehicle is needed to transport unannounced luggage, the passenger will be responsible for the extra cost. You can add extra luggage such as golf clubs, etc. at the time of booking.

Child seats
In some destinations, child seats are available, but not in all. When you make your booking, this option will be available if it is possible. Child seats are only available in private transfer services, not in shuttle services.

Disabled
Disabled people can also use the transfer service. When making your booking, you fill in what kind of wheelchair you use. If you have a motorized foldable wheelchair or an electric scooter for the disabled, this is luggage and must be booked as extra luggage. The service is for passengers with reduced mobility and you need to have some mobility to get in and out of the vehicle. In some destinations, you can book vehicles that are adapted for wheelchairs, please contact the supplier for more information.
[wp_ad_camp_1]