Moving to Costa del Sol
Many of us dream of moving to Costa del Sol, and some are those who really take action and take their belongings and move. The sun and the mild climate all year round attracts many europeans to leave the dark winter to move to Costa del Sol instead. But if you are moving to another country, there are many things to consider.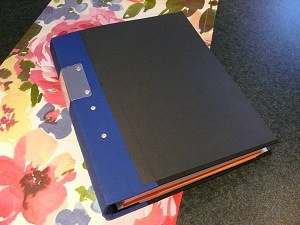 Passport
If you are a citizen of the European Union (EU), European Economic Area (EEA) or Switzerland, you do not need a Spanish passport to move to Costa del Sol. You will be able to live and work in Spain with your EU passport or national ID card. However, if you plan to stay in Spain for more than three months, you will need to register with the local authorities and obtain a certificate of registration.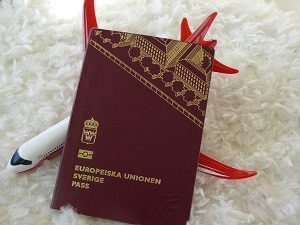 European Health Insurance Card
The European Health Insurance Card (EHIC) is a free card issued by the government of an EU member state to its citizens. It is designed to provide access to state-provided healthcare during temporary stays in other EU countries, as well as Iceland, Liechtenstein, Norway and Switzerland.
The EHIC allows you to receive medical treatment that becomes necessary during your stay, including pre-existing medical conditions and chronic illnesses. The card covers you for treatment that is medically necessary until your planned return home. It also includes treatment of pre-existing medical conditions and routine maternity care, as long as you're not going abroad to give birth.
To use your EHIC, simply present it to healthcare providers along with your passport or national ID card. The EHIC should be used in conjunction with any other private health insurance that you may have.
It's important to note that the EHIC is not a substitute for travel insurance. It does not cover costs such as being flown back to your home country in case of an emergency, or loss of luggage or possessions.
It's also worth noting that there have been changes due to COVID-19, during this pandemia, the card may not cover the cost of treatment for COVID-19, and some countries may have additional restrictions on healthcare access for visitors. Therefore, it's important to check with your country's relevant authorities before traveling and ensure you have the appropriate insurance coverage for your trip.
NIE number and Residencia
If you are moving to Spain and plan to stay there for less than 6 months, you will need an NIE number. If you plan to stay longer, you should apply for Residencia. You are considered a resident in Spain if you live there for more than 183 days per year. You will need to contact "Policia Nacional" in the city where you live in Spain when you need an NIE number or Residencia. You will then receive a document with an ID number that serves as a kind of personal number. These papers are important to have with you in various situations. For example, if you plan to work for a Spanish or Scandinavian company, you will need an NIE number. You will also need this if you plan to buy a property in Spain, open a bank account, etc. If you are a family moving, you will need to arrange NIE papers for everyone in the family. You will also need to report to the police immigration department (Oficina de Extranjeros) how long you plan to stay in the country. If you plan to stay longer than three months, you will need an income from an employer, your own business in Spain, a pension, to study or have assets that will support you and your family. You may also be a family member of someone who meets these requirements.
[wp_ad_camp_1]
Padron or empadronamiento
When moving to a municipality in Spain, you should go to the town hall where you live and register. This is called empadronamiento and is free. The municipality receives grants from the state for all people who register in that municipality and this benefits you as a citizen. These grants go to municipal facilities such as water, roads, schools, garbage collection, police, health care, etc. You can also get discounts on various municipal events, bus passes, etc. You can also have a padron in the municipality in Spain where you live if you are still registered in your home country.
Citizenship
If you move abroad and register as a resident from European Union, your citizenship is not affected. You will also retain your personal number. You should also notify the authorities of a move for children if you have them.
Unsubscribing
It is also important to think about unsubscribing from all your subscriptions such as phone, newspapers, internet, and electricity supplier. Radio services must be unsubscribed in writing as this does not happen automatically. You also need to think about address change for mail forwarding. It is important to contact banks and insurance companies, and to get certificates from your children's school or other educational institutions. If you are not planning to stay abroad for more than a year, you should contact your insurance company and cnacel the insurance. Arrange for birth certificates, vaccination certificates, etc. Make sure your mobile phone works in Spain and that you have a functional internet connection in place. You also need to open a Spanish bank account and activate international transfers on your account.
[wp_ad_camp_1]
Working
As a European citizen, you have the freedom to work in any country within the European Union without the need for a work permit. However, there are still some rules and regulations that you will need to follow when working in Costa del Sol, Spain.
Firstly, you will need to register for a NIE number, which is a tax identification number for foreigners in Spain. This will be required for any employment or business activities you undertake in the country.
You will also need to register with the Spanish Social Security system and make contributions towards your pension and healthcare. This will typically involve a percentage of your salary being deducted by your employer.
You may also be required to register for VAT if you are self-employed or operating a business in Spain.
It is important to note that the minimum wage in Spain is €1,050 per month as of 2021, and all employers are required to provide their employees with at least 30 days of paid vacation per year.
In terms of working hours, the standard workweek in Spain is 40 hours, with an 8-hour workday and a 1-hour lunch break. Overtime is typically compensated with time off or additional pay.
It's also important to note that there are strict laws in place to protect workers' rights, and employers found to be in violation of these laws can face significant fines and penalties.
If you are planning to work in Costa del Sol, it is important to do your research and familiarize yourself with the local labor laws and regulations to ensure that you are in compliance with all the necessary rules.
Learn to speak spanish
Immerse yourself in the language: Surround yourself with Spanish speakers and try to speak the language as much as possible. This could mean taking a Spanish-speaking class, finding a language exchange partner, or in your case moving to a Spanish-speaking country.
– Use technology: There are many apps and websites that can help you learn Spanish quickly, such as Duolingo, Rosetta Stone, Babbel and Memrise.
– Watch Spanish-language TV and movies: This is a great way to improve your listening and comprehension skills. You can also try reading Spanish-language books or comics.
– Take a class: Enrolling in a Spanish class can be a great way to learn quickly. Look for a class that offers intensive instruction and is taught by a native Spanish speaker.
– Practice speaking: Try to speak Spanish as much as possible, even if you make mistakes. The more you practice, the more comfortable you will become with the language.
– Learn Spanish-English cognates: There are many words in Spanish that are similar to English words. Learn these cognates can help you learn Spanish quickly.
– Use flashcards: Write Spanish words on one side of an index card and their English translations on the other. Then, review the flashcards regularly to improve your vocabulary.
– Be patient: Learning a new language takes time and effort, so be patient with yourself and don't get discouraged if you don't see progress right away.
Finding a home
When moving to Spain, it may be a good idea to initially rent a home so that you can take your time to explore different areas and look for a home. This way, you can find an area that you really feel comfortable in. When renting a home, there are people who work to help find accommodation. Going through an agency can mean paying expensive agency fees, up to half or even a full month's rent. This can also be exclusive of tax that is added later. The advantage of going through an agency is that you get a contract that makes you feel more secure with your housing. If you then want to buy your own home in Spain, you should know that there are additional fees in addition to the purchase price when buying a home in Spain. When buying a used home in Spain, you have to pay transfer tax (ITP). This is usually 8% of the purchase price, but can vary depending on the region. After paying this, the Spanish tax authorities may decide that the purchase price you have given in the deed of sale does not match the value they have calculated for the home. This can lead to you being required to pay the difference between the Spanish transfer tax you have paid and what they believe you should have paid. This is called additional tax and can occur up to four years after the purchase of the home.
Moving companies
If you want to move your things to Spain, there are several different moving companies that can help with this. The moving company takes care of everything related to the move, such as planning, packing, door-to-door moving, possible customs declaration and storage at the destination. You must provide a copy of a purchase contract or rental agreement showing that you will be spending more than two years in Spain. This is done to avoid paying customs and VAT for your moving goods.